East of England Co-op's Best Before scheme shortlisted for national award
15/05/2018 - East of England Co-Op East Suffolk North Suffolk South Suffolk West Suffolk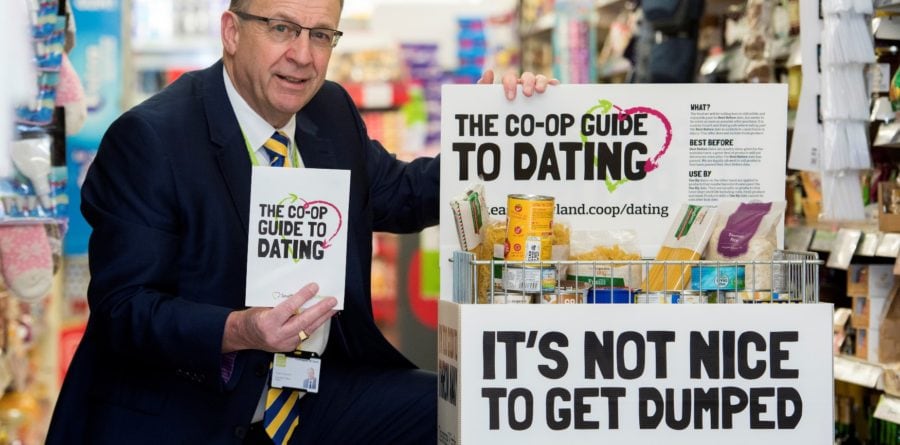 The East of England Co-op has been named a finalist in The Grocer Gold Awards 2018 for its ground-breaking initiative to sell food after the Best Before date. The influential industry awards celebrate the highest standards and innovation in grocery retail.
The nomination comes for the East of England Co-op's innovative food waste reduction scheme, 'The Co-op Guide to Dating', in the Waste Not Want Not award category, which recognises the most successful approaches made by retailers to reduce waste in their supply chain.
Launched in December 2017, The Co-op Guide to Dating saw East Anglia's largest independent retailer become the first major retailer to sell products past their Best Before date. Products such as tinned goods and packets are sold for a nominal 10p for up to a month past their Best Before, although typically most are sold within days or even hours of being reduced.
Roger Grosvenor, Joint Chief Executive at the East of England Co-op, said: "To be recognised as a finalist among other leading retailers in the UK is tremendous and a fantastic way to celebrate the East of England Co-op's 150th birthday.
"Most importantly, though, has been the reaction from our customers, who have completely embraced the scheme and helped us save thousands of products and perfectly edible food from being unnecessarily wasted."
The scheme has been so successful that the East of England Co-op has now rolled it out to include fresh produce, selling fruit, vegetables and bread for up to two days past its Best Before date, and cake for up to seven days, all for 10p.
The winners of The Grocer Gold Awards 2018 will be announced at a black tie event, hosted by Rory Bremner, on Tuesday 12 June at London's Guildhall. For more information about the East of England Co-op please visit the website.