What's the Best Bedding for Allergies?
26/04/2018 - Woolroom East Anglia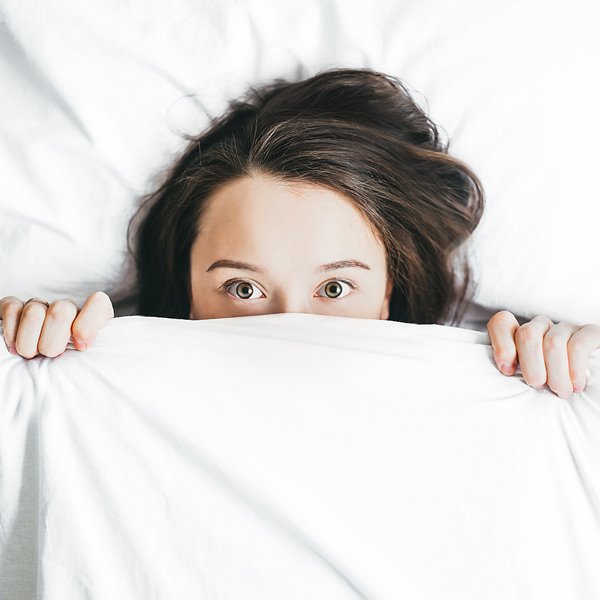 It's the beginning of the hay fever season, but many people suffer all year from allergies, read on to find out;
Night-time allergies keeping you awake? Finding the right anti-allergy bedding can help you alleviate the symptoms and get a better night's sleep. But did you know that different types of anti-allergy bedding work in different ways?
How does anti-allergy bedding work?
Put simply, anti-allergy bedding works by reducing or eliminating allergens from your duvet, pillows, mattress and more, helping to reduce the symptoms associated with night-time allergies. While there are many possible triggers of allergies at night, the most common ones include dust mite allergens and fungal spores. These are the main allergens that anti-allergy bedding is designed to eliminate.
Depending on the way that it is designed, anti-allergy bedding can reduce allergens in one of two ways:
Contain the allergens:This works by trapping the dust mites and fungal spores within the bedding, so that they can't be dispersed and cause an allergic reaction. Hypoallergenic bedding made from synthetic materials tends to work in this way, as the dense weave of the material traps the dust mites.
Repel the allergens:Certain natural materials are capable of repelling dust mites and fungal spores, keeping them away from your bedding rather than trapping them in. This is the case with wool, which provides a dry, cool environment in which these allergens can't survive. This is the ideal option if you want to eliminate the allergens from your bed.
In order to choose the best duvet for allergies, there are a few things you can look for when weighing up your options:
Allergy UK Approved:Look for the seal of approval that tells you the product has been approved for use by allergy sufferers.
Wool filling:This natural material is highly effective at repelling dust mites and fungal spores, so you can sleep easy, knowing that these allergens are being kept at bay by your bedding.
Avoid synthetic interliners:These prevent the duvet from being breathable, and can trap dust mites in, so even if your duvet is filled with wool, it can't work effectively with a synthetic interliner. Instead, look for natural materials.
Easy care:Some anti-allergy bedding still needs to be washed regularly at a high temperature to keep it free from dust mites and other allergens – instead, look for options – such as wool-filled duvets – that eliminate dust mites naturally, meaning that you won't need to wash them as often.
When it comes to choosing the best hypoallergenic pillows, look for the same things as you would in a high quality anti-allergy duvet. Opt for a wool filling and natural cotton outer to keep dust mites at bay naturally, while the Allergy UK seal of approval is an added mark of quality and effectiveness.
We've designed our full range of Woolroom products to be naturally hypoallergenic, helping you to get a better night's sleep free from itching and wheezing. In fact, we're the only natural bedding range to have been awarded the Allergy UK seal of approval.
Visit the Woolroom Sleep Studio, Bramford, near Ipswich to find out how our range of bedding can help with your allergies.  Open Tuesday and Thursday 10–4 or call Bob or Niki anytime to arrange a visit 07477090745 or 01473 831723.