New Canine Creche Opening in Ipswich
6/02/2018 - Canine Creche UK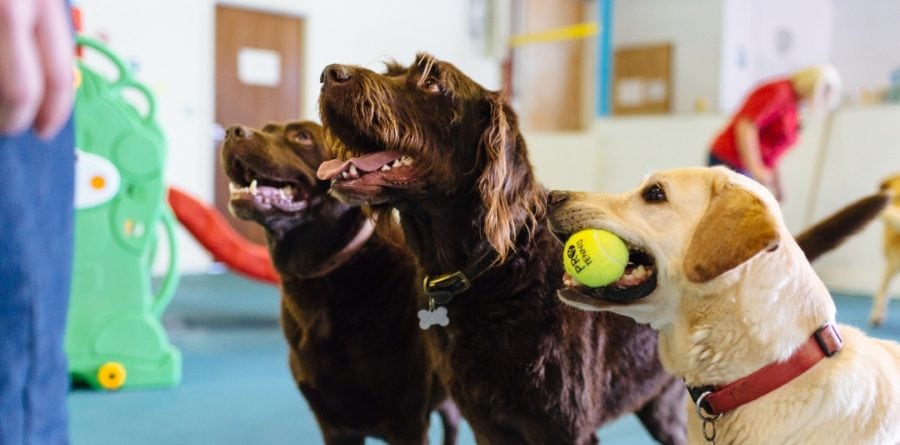 The Canine Creche Group, has announced the opening of a new Canine Creche franchise site, Ipswich Canine Creche at Unit 7, The Sterling Complex, Farthing Road Industrial Estate, Ipswich. There will be a pre-opening event where members of the public can take a tour of the facilities on Sunday 25th February from noon until 4pm.
With the dog population in the UK reaching 8.5 million and 24% of households owning at least one dog (Source PFMA), spending on pet care in the UK is set to reach a record high of £4.6 billion this year, a 3% increase on 2015 and a growth of 25% since 2010.
The Pet Care (or Pet Pound) industry is at an all-time high with further growth forecast, this has ensured the development of the Canine Creche or Doggie Day Care service offering. Research by Mintel has revealed that humanising pets is a key theme running through the pet care industry, with consumers making adjustments to their daily lives to accommodate pets as part of their families.
With this level of growth the Canine Creche Group launched their franchise project late in 2016 and with twelve sold thus far, they are capitalising on this growth industry.
Candace Rose, founder of Canine Creche Group, explained: "The Franchisee team for Ipswich is led by Clare Holmes who is the Managing Director. Clare has been based at Canine Creche Group HQ for a few months where she has been trained fully to be able to operate to exacting standards and learnt industry specifics such as how to Temperament Test dogs to ensure their suitability – as safety always comes first. Initially Ipswich Canine Creche will offer Day Care services and Puppy Parties, additional services will be added on at a later date."
She continues: "Our franchising project is very exciting, we intend to change the animal care industry for the better across the UK, and we believe our awards and reputation demonstrate that we are the organisation to do so. Our service is critical for people who are at work all day and feel guilty about leaving Fido alone, or perhaps may have a non-dog friendly retirement hobby, or a new puppy that needs socialisation skills developed in a safe way."
The Pre-Opening Party at Ipswich Canine Creche is on the 25th February. Pop along for a tour, nibbles & fizz, dogs are welcome! For more information visit www.ipswichcaninecreche.co.uk or call 01473 636151.